Art Consultancy & Expert Advice
On this page we are showing items that we have been secured privately or at auction on behalf of clients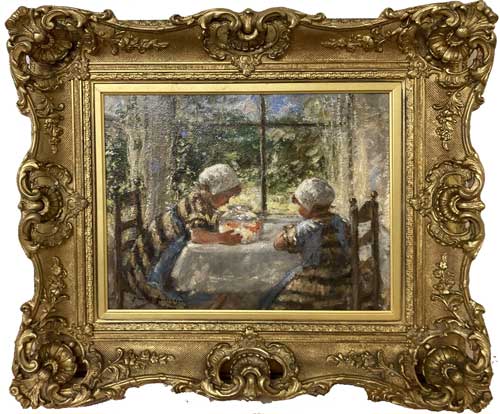 Robert Gemmell Hutchison
R.B.A., R.O.I., R.S.A., R.S.W.
(Scottish 1860-1936)
The Goldfish Bowl
Purchased for a private collector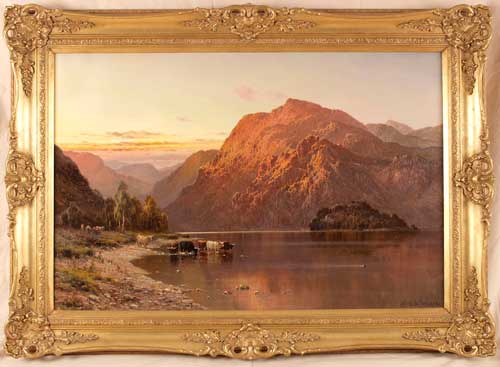 Alfred de Breanski
purchased for collector
USA
Art Consultancy
As well as offering paintings for sale we are happy to work on a consultancy basis assisting clients wishing to purchase paintings or watercolours at auction. Stephen Jack has been dealing in 19th and 20th Century paintings since 1976, the third generation in a family of art dealers and well qualified to offer expert advice on matters of authenticity, condition, valuation and general collectability of artworks.

Maurice Levis
purchased for collector
USA
Auction catalogues can vary in terms of accuracy and detail, especially when it comes to making an accurate assessment of overall condition, essential in establishing value. Having an expert run an eye over items prior to purchase can be an enormous help in avoiding any pitfalls.

Massey Portrait
Purchased on behalf of Baird Foundation for Old Fort Niagara
USA
As well as examining items in detail, we can also offer conservation, restoration and framing and shipping services, in other words we can handle everything, so that your auction purchase can arrive almost anywhere in the world in first class gallery condition.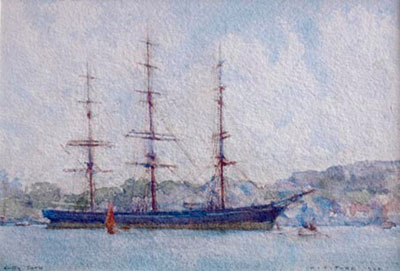 Henry Scott Tuke, RA, RWS
Cutty Sark moored at Falmouth Harbour
Purchased for collector
USA


Geoff Hunt PRSMA
Trouble heading for Wiscasset: HMS Rainbow,44 guns,
in the Sheepscot River, 11 September 1777.
Commissioned from the artist on behalf of collector
USA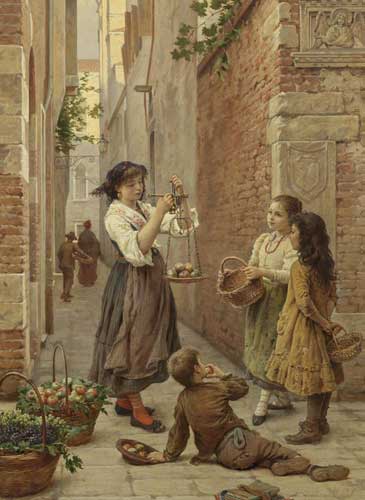 Antonio Paoletti
Apple Sellers
Purchased for collector
USA